---
Overview
Enabling stereoscopic view requires a graphics adapter and driver that is capable to display stereoscopic content like the nvidia 3D vision or a driver that can display red/cyan stereoscopic.
The implementation uses the DirectX11 stereoscopic support (Windows 8.1 an above), so all graphics device that support this DirectX feature should work. Currently only the 3D vision is tested.
To enable stereoscopic just check the stereo setting, which is only available, when a compatible device is available:


All three display modes (model, screen and 3D) has their own special view experience. In the screen view for example you'll notice the slightly curved screen - for best experience you should switch to fullscreen (F11).
For a good stereoscopic experience, you can change the view settings by open the on-screen-menu with F12 and use the cursor keys to select an change the values: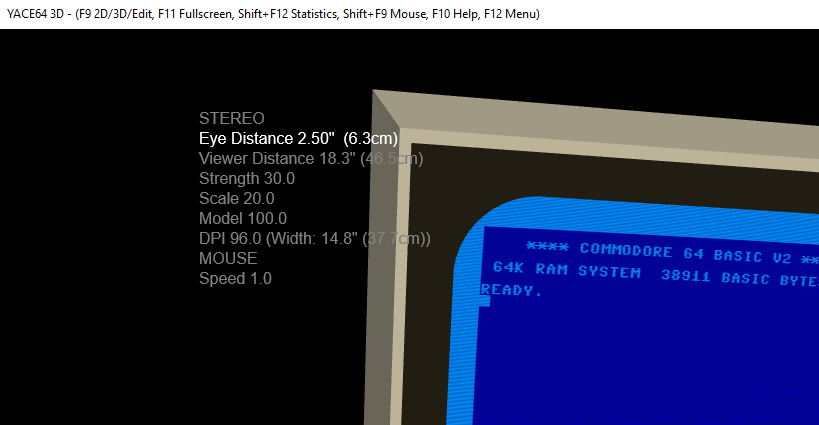 See short demos on

.
This is a recording for VR glasses: